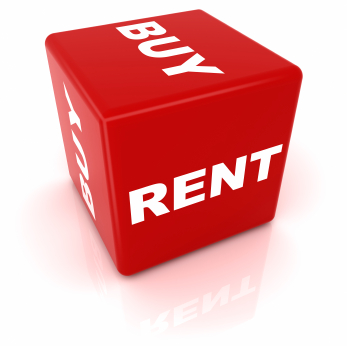 Rent To Own is a terrific concept which has been gaining momentum with aspiring homeowners who are tied or renting, and who to benefit from home ownership, but who have unique circumstances preventing them from becoming homeowners. If you want the benefits of owning your own home, but something is currently standing in your way, Rent To Own may be the solution you are looking for. 
Who Does Rent To Own Work For?
There are many circumstances in which people may benefit from participating in a Rent To Own program. Some of common obstacles to home ownership which can be overcome through a rent to own program are:
Credit problems – The most common problem people face in qualifying for a mortgage is bruised credit or no credit. They just need time to repair or establish their credit.
Lack of down payment – Many would-be home buyers simply lack the down payment required to own their own home. While some down payment is required for most rent to own programs, it is typically much lower than what traditional mortgage lenders will be looking for.
Self-employed or entrepreneur – Banks tend to be more strict on self-employed individuals, and there is often a need to establish a solid track record of income before securing a traditional mortgage.
Recent immigration – New immigrants often need some time to build credit, establish a track record of income, or get their citizenship before they can qualify for conventional financing.
Intimidation of buying your first home – even with good credit and a substantial down payment, some buyers would still prefer to "try it before they buy it".
Rent To Own Benefits
There are a whole slew of benefits for participants of a rent to own program on both the tenant-buyer and investor side. As a tenant-buyer, you benefit from flexibility and peace of mind in addition to the financial rewards of home ownership. Here are some of the key benefits to the a tenant-buyer in a rent to own program:
Poor credit is okay – If your credit needs some work, you can still move into a home you love, and give your credit some attention and healing time before closing.
Minimal cash required – Unlike a straight purchase of you own home, the cash requirement is relatively small. You won't need as large of a down payment, or extra cash to cover closing costs.
Rent credited towards purchase – A portion of the monthly rent to own payment is credited towards the purchase of the property so you start building equity right now.
Faster equity accumulation – Equity accumulates much faster during a rent to own program than during the first few years of a conventional mortgage. Your purchase credit will be more significant than the principal paydown you'd see on a mortgage.
Homeowner experience – As a tenant-buyer, you'll have the same experience as a homeowner. As long as you uphold your end of the bargain, you are usually free to maintain, modify or renovate as you see fit since at the end of the day the home will be yours.
Flexibility – While there is an element of commitment involved in any rent to own program, you still get the ability "try before you buy". If you don't like the home, the area, or something changes in your life, you have the option, but not the obligation to purchase the home.
Peace of Mind – Knowing that you will own your home at the end of the day provides peace of mind to you as the tenant-buyer. You won't have to worry about rent increases, an absentee landlord, moving your children to another school, or how long you can stay in the home because you'll be in charge.
If you currently face an obstacle preventing you from becoming a homeowner, you may want to explore the idea of rent to own to either purchase a home from an investor's inventory, or to work with a company like Ownership Solutions to find a home that fits this criteria. Don't be afraid to get a pre-approval, do the math and see if this strategy could work for you.
Originally written for AndrewCMacDonald.com Blog: Why Rent to Own?
FREE Rent to Own Home Info

Get on the Happy Homeowners email list for:

FREE report on "5 Rent to Own TRAPS"
Homeowner news and updates
Special Ownership Solutions offers